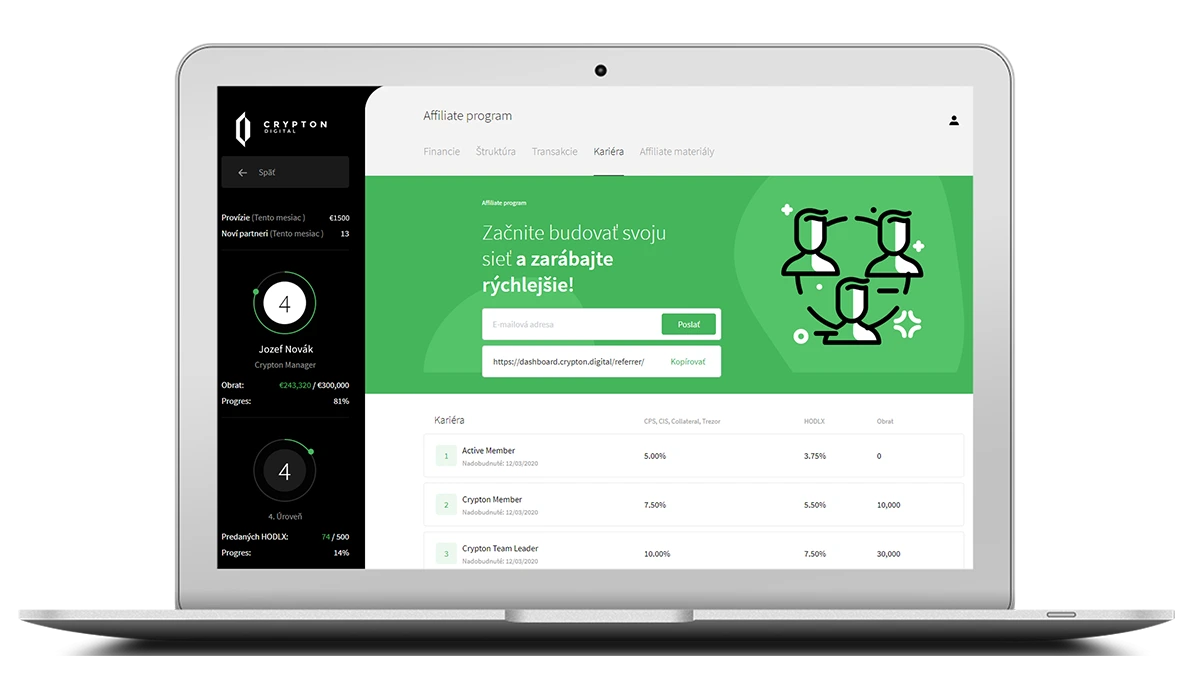 AFFILIATE CRYPTON DIGITAL
CRYPTON DIGITAL rewards model
We are among the few to offer you the opportunity to earn reward system benefits. Every active client is entitled to a commission for recommending a product in the amount of 5% of the direct commission.
More info
Recommend our products and get paid for it. Commissions range from 3.75% to 20% paid out in euros or Bitcoin.
Build your own business at CRYPTON DIGITAL. As your turnover grows, so will your commissions and monthly earnings.